A play in 11 photos and 14 minutes.
Coming over to play at your desk, Moo Cow!
Emptying.
Emptying some more.
What's that? Let go of your freelance work?
Okay, I'll run away!
I'm back!
I want your phone now, Moo Cow.
Here I come!
Closing in!
Got it!
WAAAAAAH GIVE ME BACK THE PHONE, MOO COW!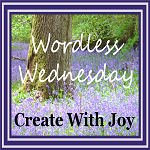 ___________
I had to ditch my terrible commenting system, but I didn't want to lose the comments, so here they are: