Let's be clear: I would not have been caught dead in clogs at any point during the first 37-and-a-half years of my life.
For example, here are some of my favorite pre-mom shoes:
Cole Haan
pumps with Nike Air technology (my every day work shoes):
Enzo Angiolini
peep toe patent leather heels (have them in navy blue and beige -- so cute)
Stuart Weitzman
open-toed sling backs (on super sale at
Bluefly.com
, thank you very much)
It was time, however, for sensible non-sneakers that I could wear around the neighborhood. I have some decent sandals, but now that the weather is getting colder... well, I needed something closed.
I asked for a pair of brown
Frye Paige Tall Riding Boots
from Santa/Rayne. But in the meantime, I bought a pair of MOM CLOGS. They look like Dansk but they are actually the
Patagonia "Better Clog"
. Instead of getting black or brown, I got cattail. Yes! I don't know what color cattail is in real life, but on these shoes it's burgundyish. I had to try to spice it up a little, you know?
From the website: "
A classic, lightweight, full-grain leather clog made better with a 20%-recycled rubber outsole
." Recycled rubber sole?! Just what I always wanted!
I know you are SUPER ENVIOUS. Try to contain yourself.
I am in no way being compensated for this post, btw. Not that any company in its right mind would pay me to equate its product with the existential equivalent of my fall from fashion's grace.
But I wanted to be completely upfront. Because I still respect you, if no longer myself.
So let's see, where does that put us?
There is one gaping hole, one aspect I have not yet fulfilled: Mom Jeans. I'm going to see how long I can hold out.
Though I do plan to ask Santa/Rayne (via this one little line at the end here) for these
fancy yoga pants from Zobha
that I can wear with my new MOM CLOGS.
Happy Post-Thanksgiving-Food-Coma Day, everyone!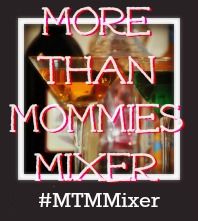 ___________
I had to ditch my terrible commenting system, but I didn't want to lose the comments, so here they are: